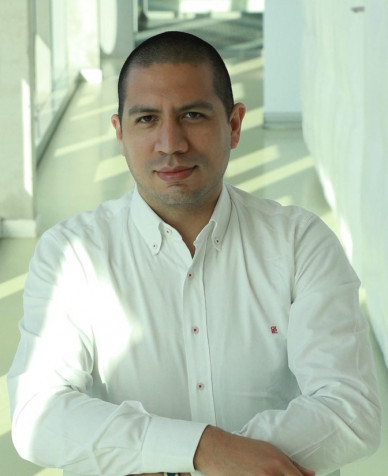 Dr. Cristóbal Jácome-Moreno

Curador Invitado 2021
Cristóbal Jácome-Moreno es Doctor en Historia del Arte por la Universidad de Texas en Austin. Durante sus estudios de doctorado fue becado por la Fundación Jumex, el Fondo Nacional para la Cultura y las Artes, la beca Fulbright Garcia-Robles y el Getty Research Institute de Los Angeles. Cristóbal centra sus investigaciones y práctica curatorial en arquitectura y la cultural visual de los siglos XX y XXI.
Actualmente realiza una estancia postdoctoral en el Metropolitan Museum of Art en Nueva York.


Cristóbal Jácome-Moreno received his PHD in Art History from the University of Texas at Austin. During his doctoral studies, he was awarded scholarships by the Jumex Foundation, the Mexican National Council for the Arts and Culture, the Fulbright Garcia-Robles Exchange Program, and the Getty Research Institute in Los Angeles. Cristóbal focuses his research and curatorial projects on architecture and the visual culture of the 20th and 21st Centuries.
He is currently a postdoctoral fellow at the Metropolitan Museum of Art in New York.